Commercial solar panel inverters
Our range of leading solar inverters are used in conjunction with our solar panels to convert solar DC power into clean, carbon-neutral AC electricity. With inverters from the biggest names in the industry, such as Solis, Solax and Huawei, our solar panel inverter systems are an intelligent investment in your business's future.
Learn more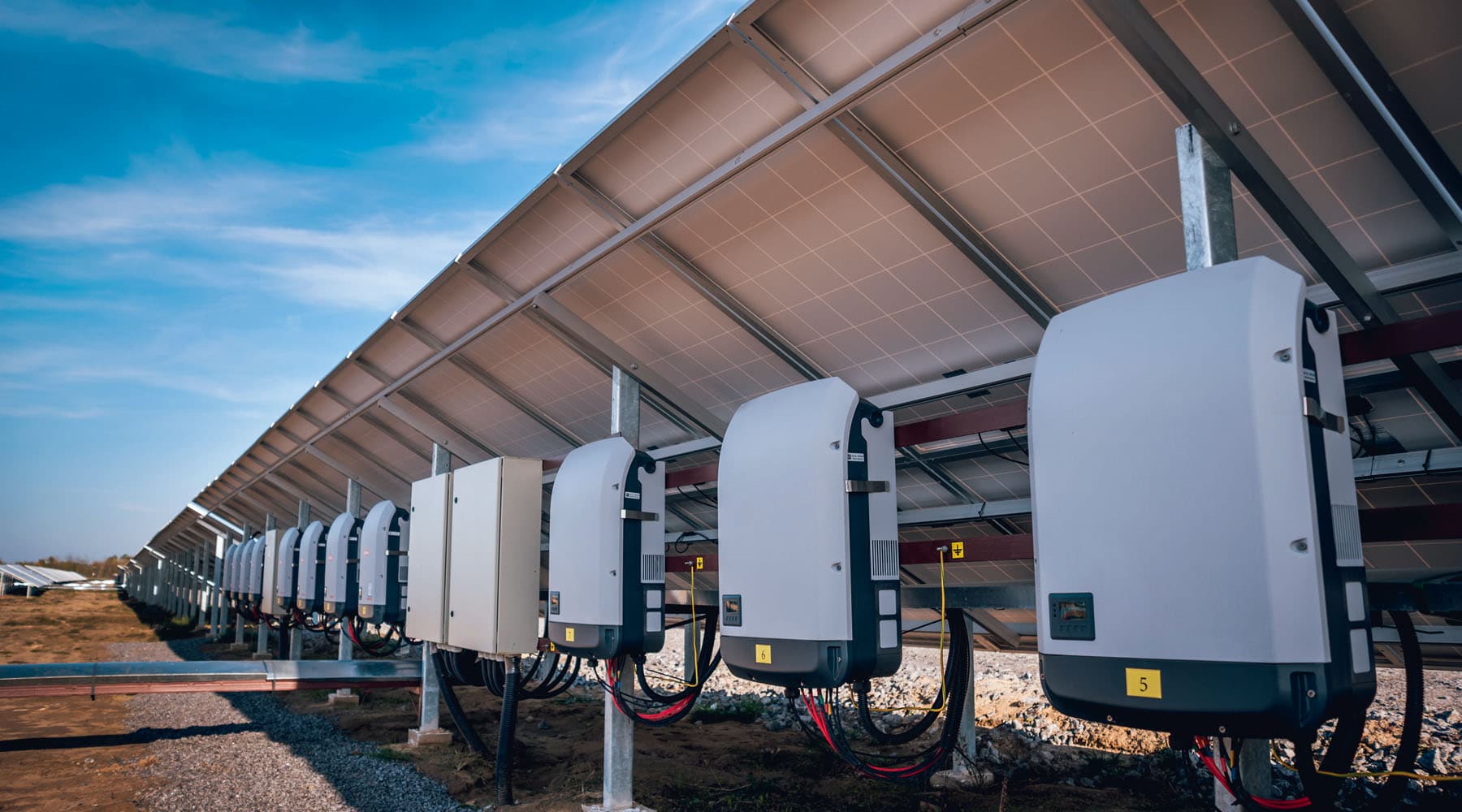 Get a call back
Get a call back from our team
Save energy, save the planet, save money
A
solar panel inverter
does so much more than convert solar energy into clean electricity. It can also:
Monitor your energy generation, consumption and export

Communicate with the utility grid to take advantage of cheap prices

Alert you of any faults in the system

Help you to produce energy efficiently
This all adds up to lower energy bills, more efficient energy usage, your carbon footprint being drastically reduced, and the potential for your business to be completely self-sustaining for all its power needs.  
We have commercial solar inverters to suit any budget and size of business. Whether you're an SME with small premises or a multinational with extensive warehouses, invest in an inverter for solar panels with Path Energy and start reaping the rewards of green, renewable energy straight away.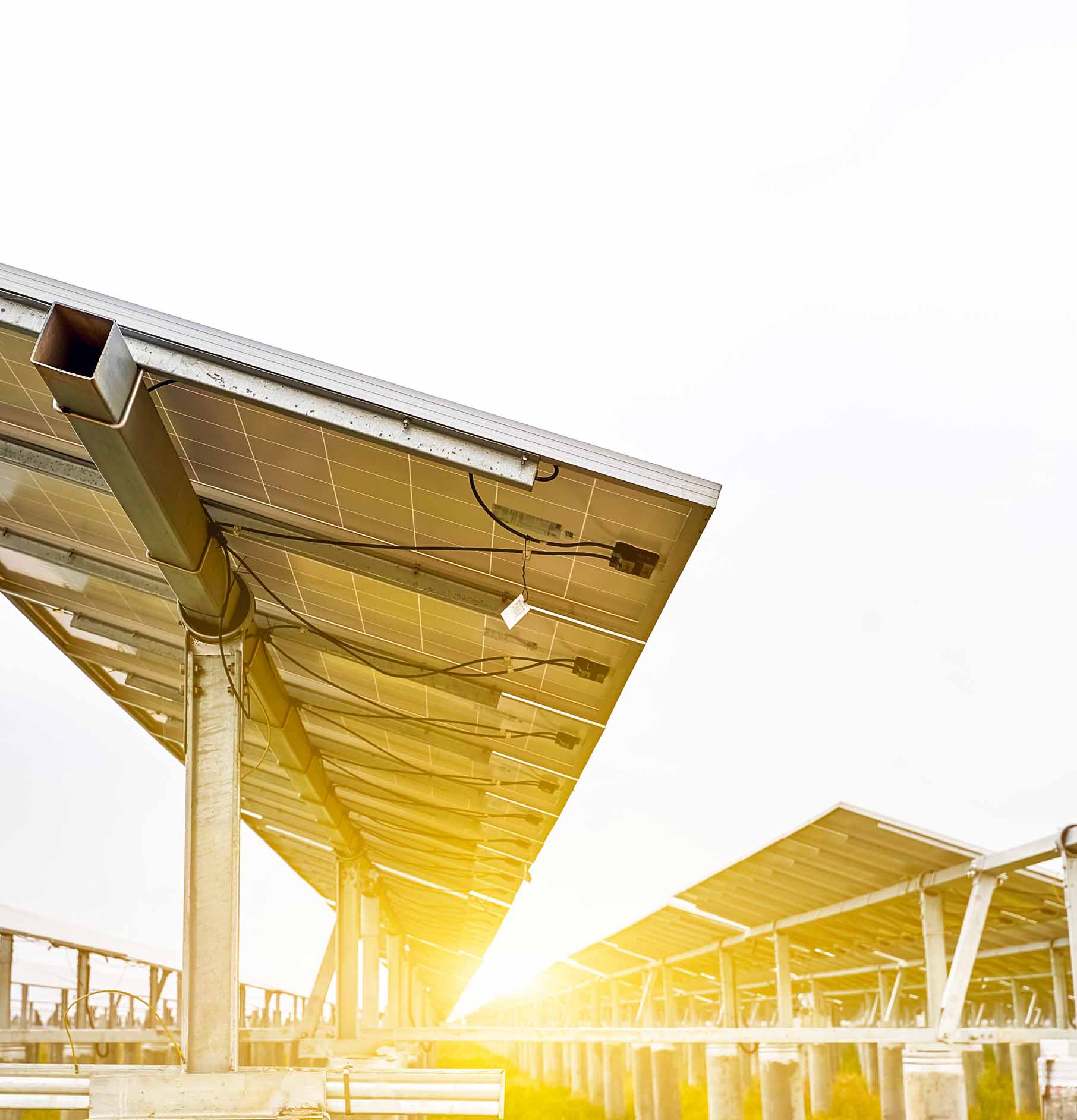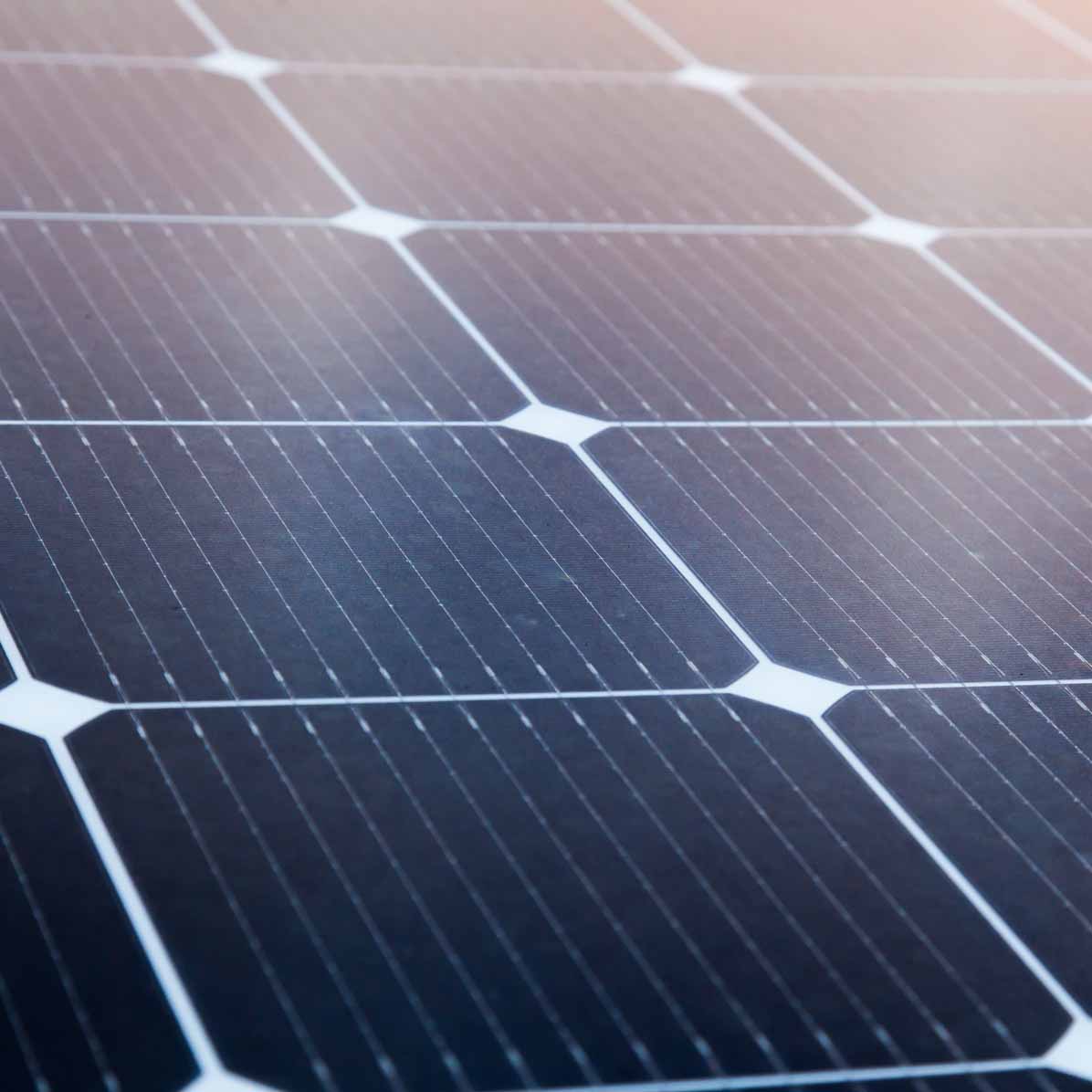 Advice
Expert advice on inverters for solar panels
The Path Energy team have years of practical experience working in the solar panel industry. We know the most effective ways of maximising your energy output for the best return on your investment. One of the smartest choices you can make is to choose a solar inverter that will provide your energy requirements effortlessly while still giving you the option to adapt and expand it in the future (with more panels or a solar power battery storage unit).
The inverter is your key to unlocking cheap, clean, green energy. With the right solar power inverter you could future-proof your business against rising energy costs and secure your generation capacity on the energy distribution network, before limitations prevent future expansion.
Intrigued but need more information before going ahead? Get in touch – we'll be happy to help with any queries that you may have about anything related to industrial solar inverters, solar panels, mounting systems, and battery storage.
Our products:
Join the Net Zero race today
Commercial Solar Finance
Solar Panel Grants & Funding For Businesses
Significant funding options and grants are now available from various different sources to help you install solar panels, change how your business consumes electricity, and reduce your carbon footprint.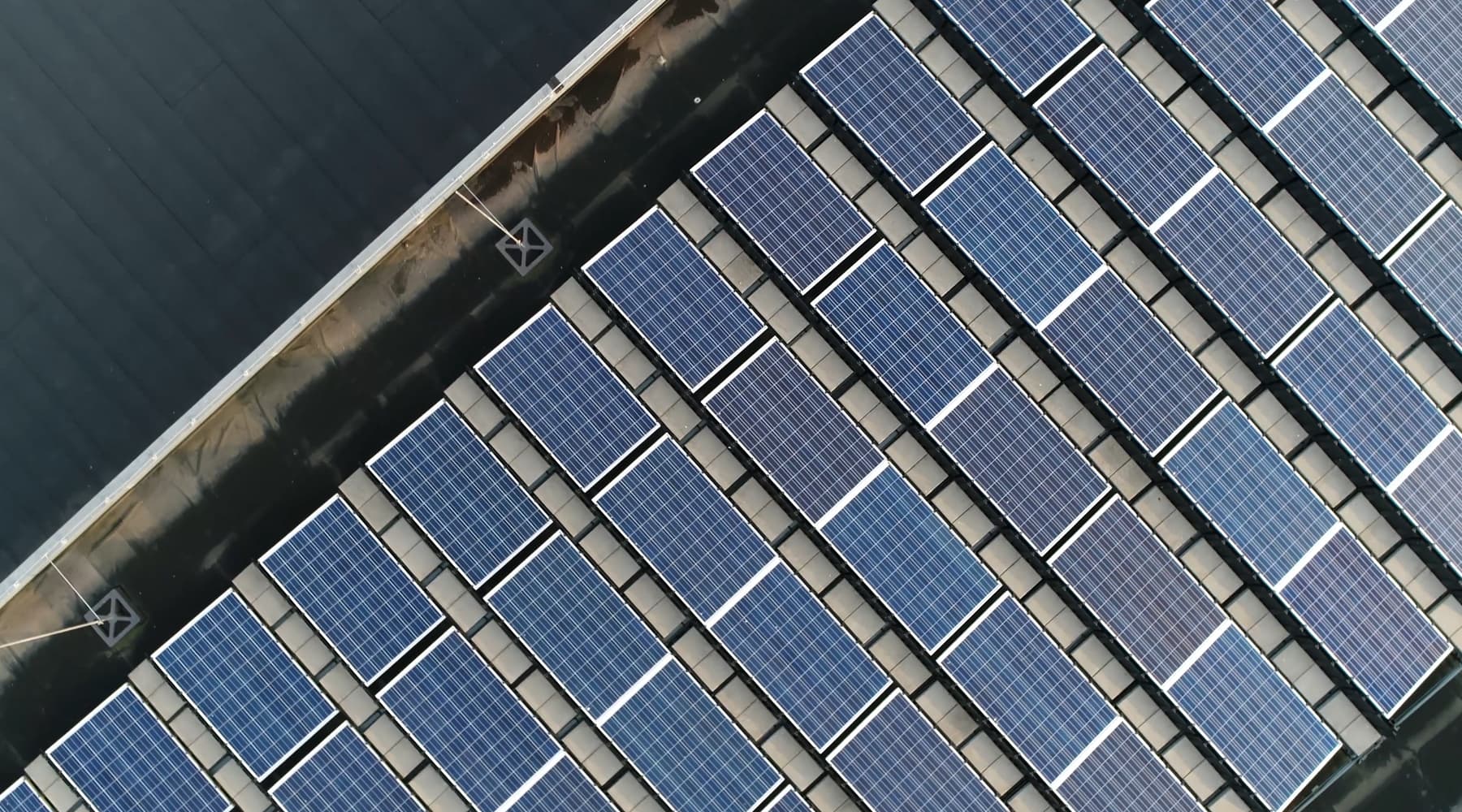 How much could your business save?
Take our quick and easy survey for a free saving calculation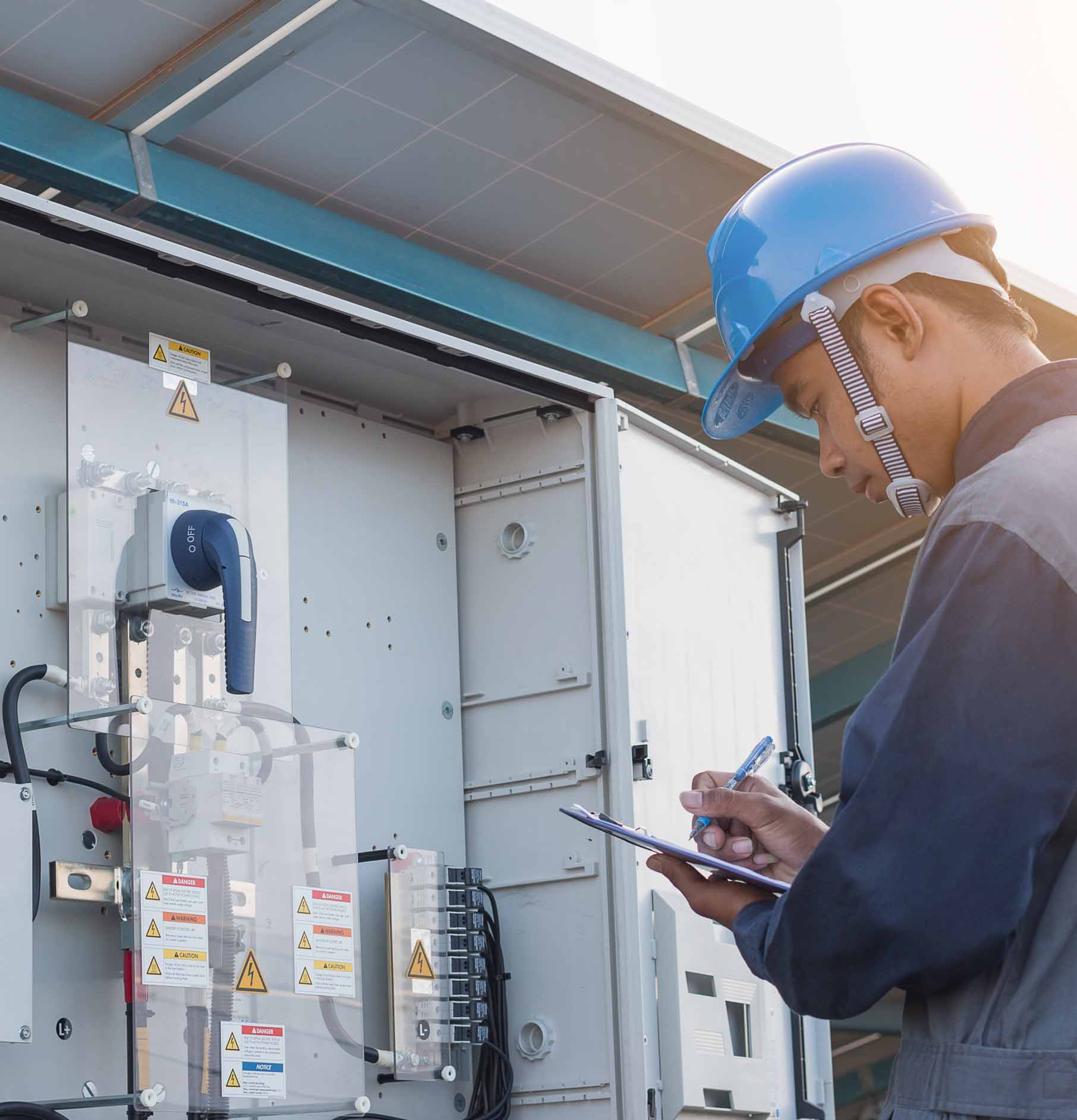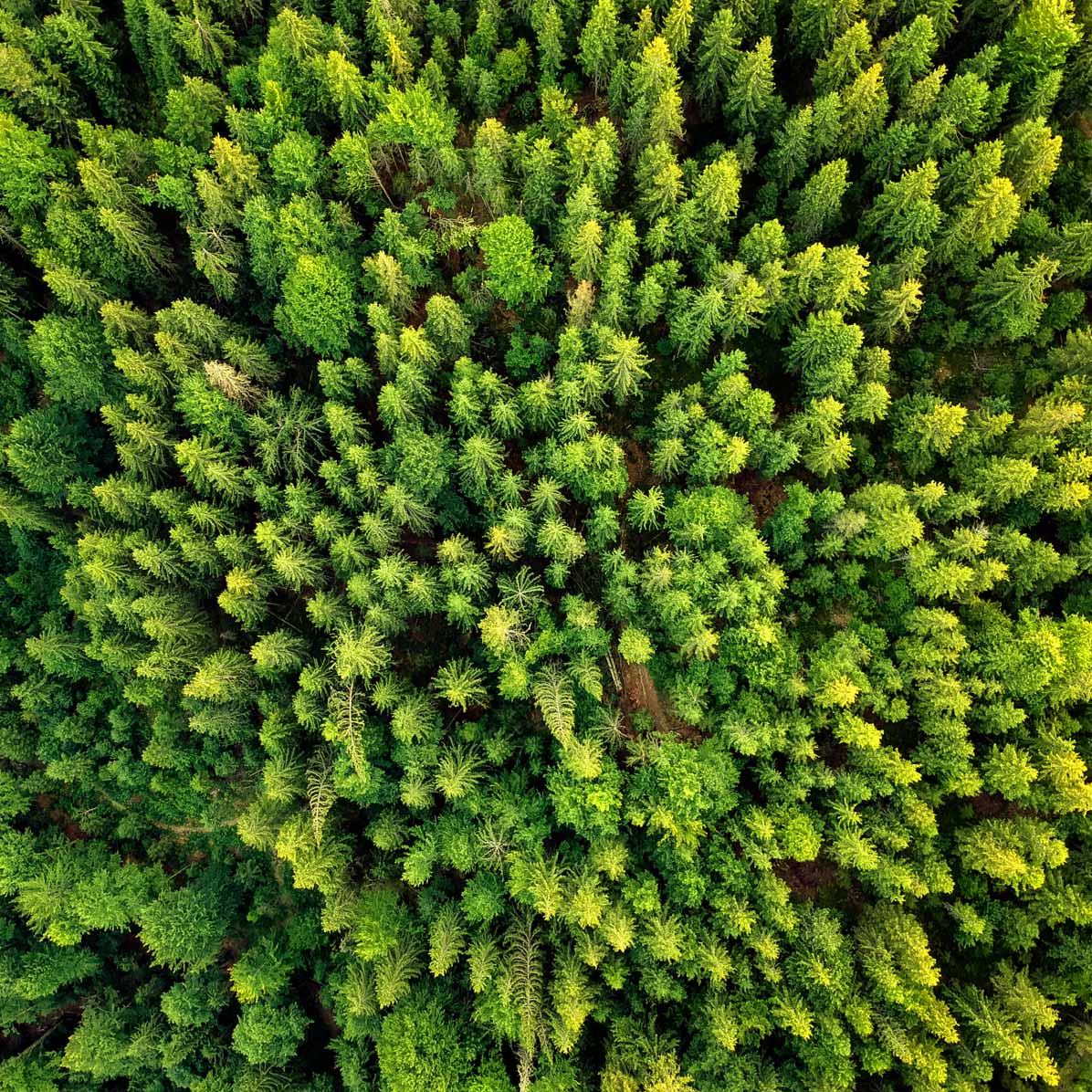 Income
A lucrative second income
A high-quality inverter for solar panels with high efficiency not only maximises the amount of solar energy that you can use in your building, but also connects to the energy grid, giving you the ability to sell back your excess solar energy when you aren't using it for rates as high as 15p/kWh. For many Path Energy clients this means several thousand pounds of additional revenue on top of the savings that they make on their energy bills.
Irrespective of what sector your business trades in, the right solar inverter can help you use energy more responsibly, slash your energy bills, and reduce your carbon footprint significantly. Find out more about what your business would need to profit from these benefits by speaking to our expert team today.
Which industrial solar inverter is right for your business?
There are several different types of solar inverter. They are:
Solar String Inverters – This is when multiple solar panels are linked together in a string formation and run from a single solar inverter. An inverter can have multiple strings, with large inverters capable of connecting hundreds of solar panels together into one single source. It is common however to have multiple string inverters, which will have their data feeds connected through a single Export Power Manager, giving you visibility of all of your solar generation and usage in one place.
Microinverters – Most popular in residential settings, but sometimes used in complex commercial applications, microinverters are fitted to individual solar panels on the roof, negating the need for a separate inverter. They are extremely popular in setups where multiple shading sources are present, allowing individual panels decreasing in generation to not affect those around them.
Solar power optimisers – Similar to microinverters but less expensive, power optimisers are positioned on individual panels but the AC/DC conversion is done via a string inverter rather than on the roof itself.
AC Coupled Battery Inverters – These inverters allow the connection of a battery storage system to an existing or new solar installation, providing direct grid interaction for the battery storage system. AC coupled inverters are the most optimal way to install battery storage at large scale, enabling fast ramp-up times to facilitate the performance of ancillary services through energy storage, which cannot be achieved with a hybrid inverter.
DC Hybrid Solar & Battery Inverters – Equivalent to having a solar string inverter and AC battery inverter combined in one, a commercial hybrid inverter enables the connection of solar panels and battery storage systems through one single unit, making for a simpler installation and streamlined monitoring.
Whichever option you choose for your business you'll have an installation that is a more cost-effective, energy-efficient system that saves you money while being kinder to the environment. Speak to our team to learn more about which type of solar inverter would work best for your business.