Solar panel mounting
Maximise your energy-capturing efficiency with the right rooftop or ground solar panel mounting system. Wherever you want your solar panels to be, we can install a mounting system that will not only meet structural requirements, but put those solar panels hard at work creating clean, free energy for your business.
Learn more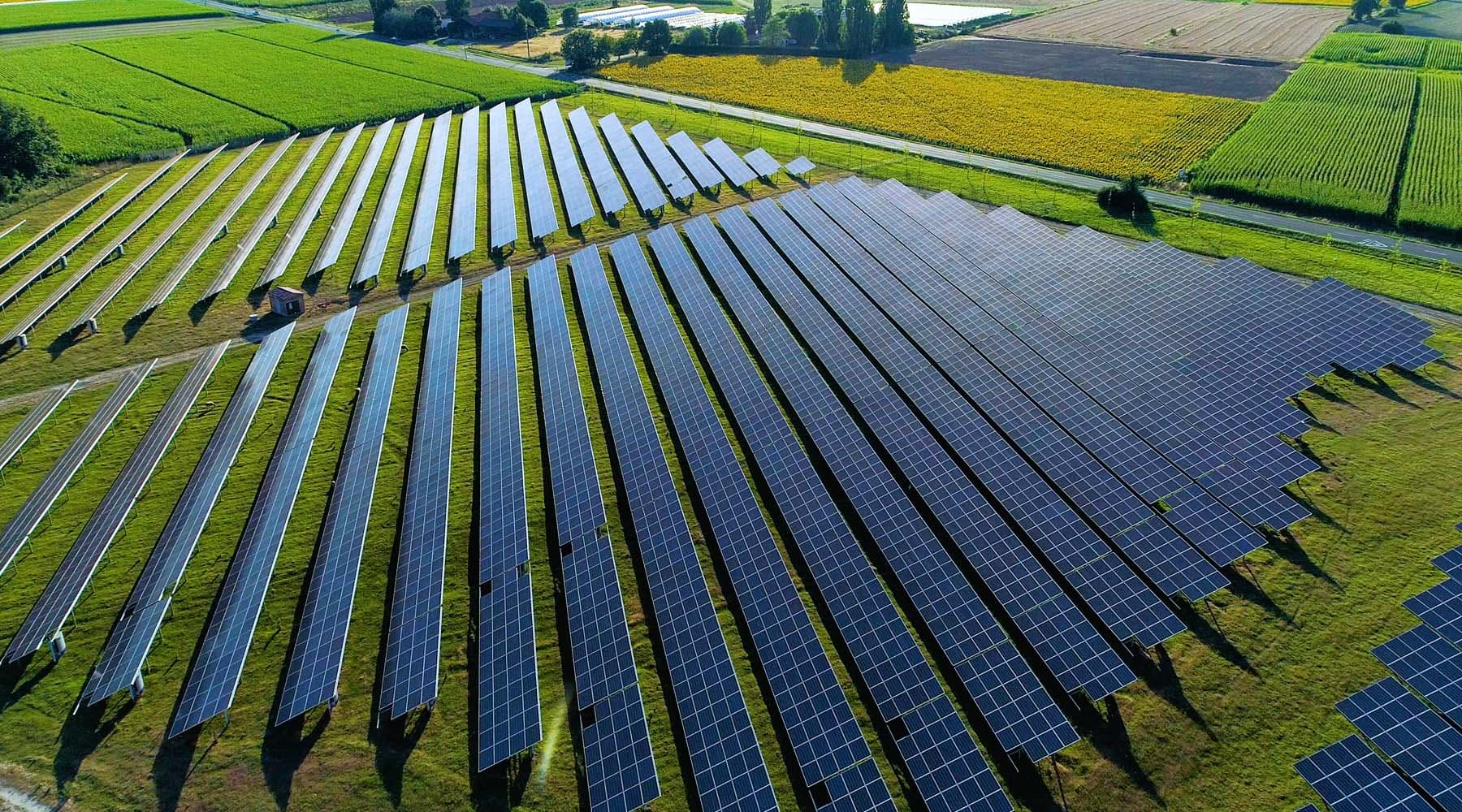 Get a call back
Get a call back from our team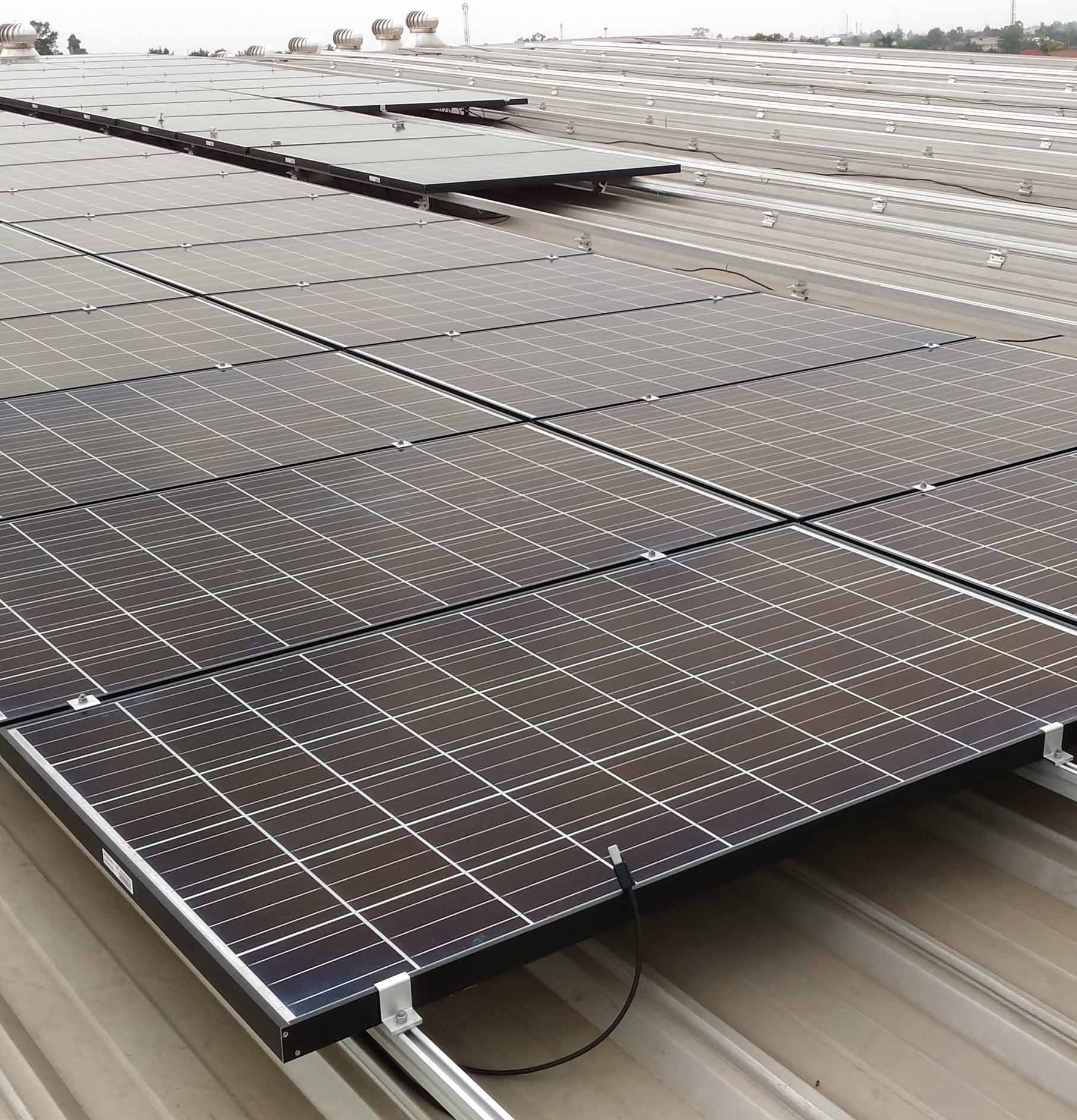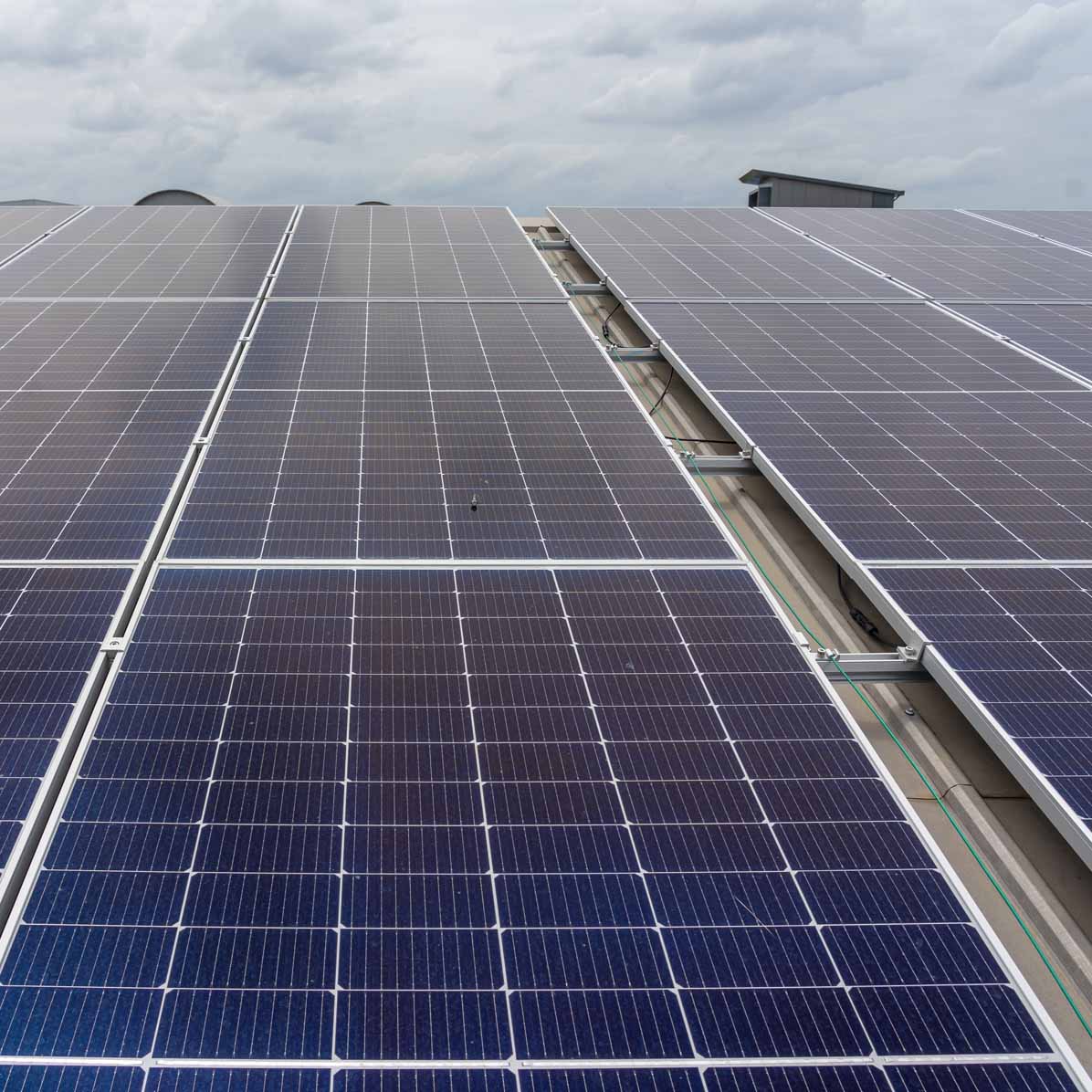 Systems
Commercial solar mounting systems
Modern solar panels come in a number of sizes and can be mounted almost anywhere. We work with leading manufacturers, to deliver the most optimal solutions for our clients' needs. Each client has a bespoke solar power mounting rail design, with varying solutions to fit flat roofs, apex roofs, carports, or even ground mounted. What does that mean for your business? It gives you so many more options for installing a carbon-neutral energy generation system that will save you money and drastically reduce your electricity bills.
We can even design and build a custom solar mounting framework if you want to make use of a particularly awkward space to start generating all that lovely green energy for your business. 
If you're not sure if an area of your premises would be suitable for a solar mounting system then speak to our team for advice. We can also assess it in an energy audit of your company and recommend solutions for vastly reducing your current electricity bills and giving you a fantastic return on any solar investment that you might make.
What solar panel mounting system do I need?
Every business is unique, and so is the area that you'll be
installing your solar panels
in. That's why we partner with leading manufacturers of solar panel mounting solutions, to maximise the saving potential of every type of roof space. Before your installation, we'll even conduct:
Flat roof mounting – Made from sturdy metal frames, similar to an A-frame construction, flat roof solar panel mounting elevates the photovoltaic panels at a pitch of 10 to 35 degrees, to enable you to generate more energy from your roof space. Both ballasted and penetrative systems are available for flat roofs, meaning you can maintain warranties on single-ply roof membranes if needed by not breaking the covering material.
Pitched roof mounting – A universal clamp-and-rail system is typically used here to integrate with your existing pitched roof, be it tiled, slate or any other typical pitched roof covering. This means no expensive modifications to your existing roof structure.
Trapezoidal Mounting – Is your roof a corrugated metal trapezoidal design? No problem, we've got a mount to work seamlessly with it. Solar panels can either lie flush to the roof or sit slightly angled to catch the full power of the sun's rays and start generating free electricity. This solution uses self tapping water sealing screws, to maintain the integrity of your roofline.
Standing Seem Mounting – If you have a standing seam metal roof, we have mounting systems that clamp directly to the seem, meaning no need to screw through your roof covering.
In-roof – A more aesthetically pleasing option, this solar mounting system is easy to install and requires the removal of some existing roof covering, so that the solar panels can sit flush with the rest of the roofline. In-roof is a preferred solution on new build constructions, as your business will save on the cost of roof covering materials.
Free Standing – If you're opting for ground-mounted solar panels, our ground screw and A-frame mounting options evenly distribute the weight of the panels, making them incredibly robust and can be sited to maximise your solar energy production.
Mounting for solar panels has come a long way in recent years and they're the foundation of making your business environmentally friendly, allowing you to start generating your own clean energy and massively reducing your electricity bills. Questions? Give us a call on 0113 8340644 and we'll be happy to answer any questions you might have.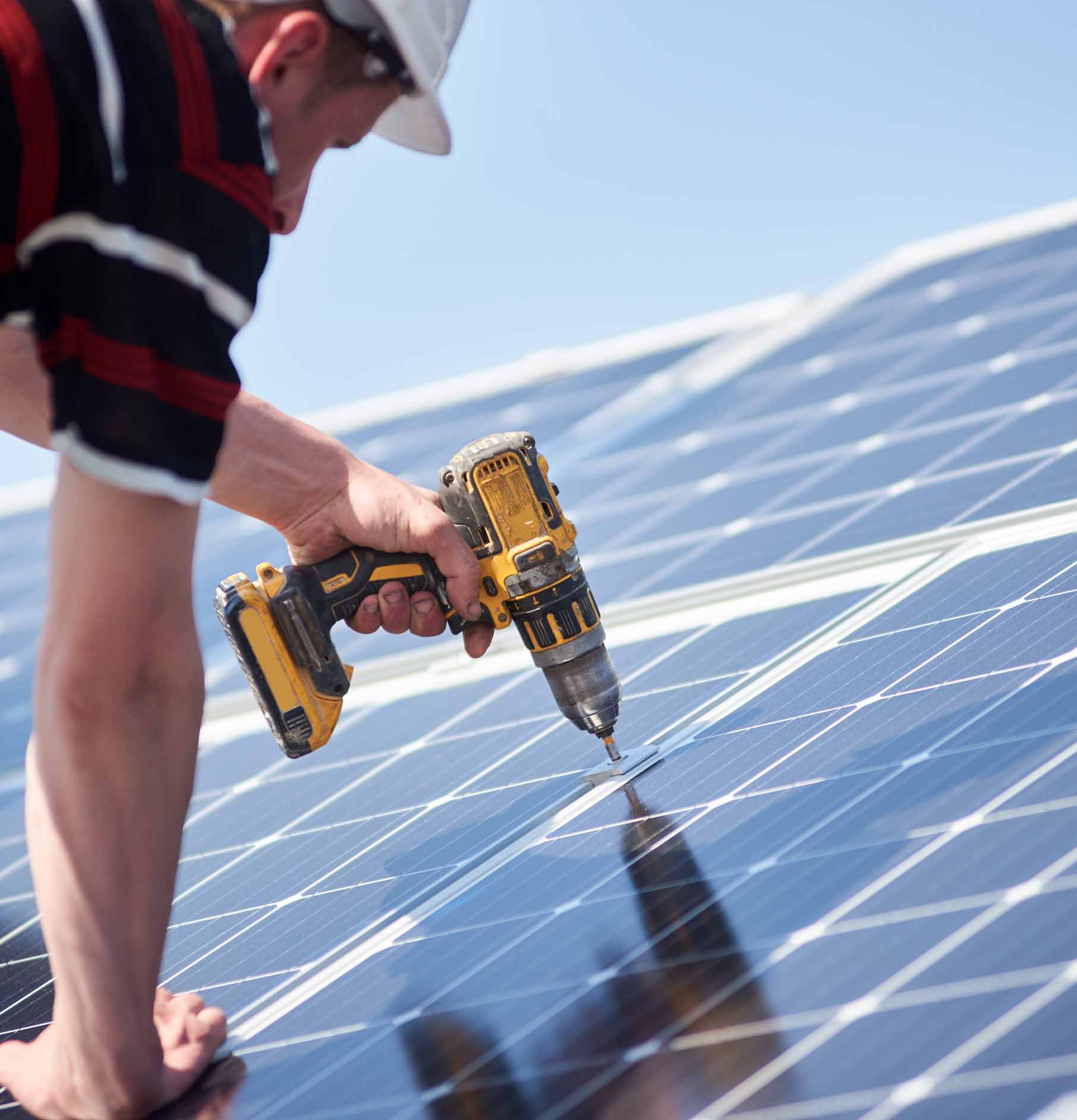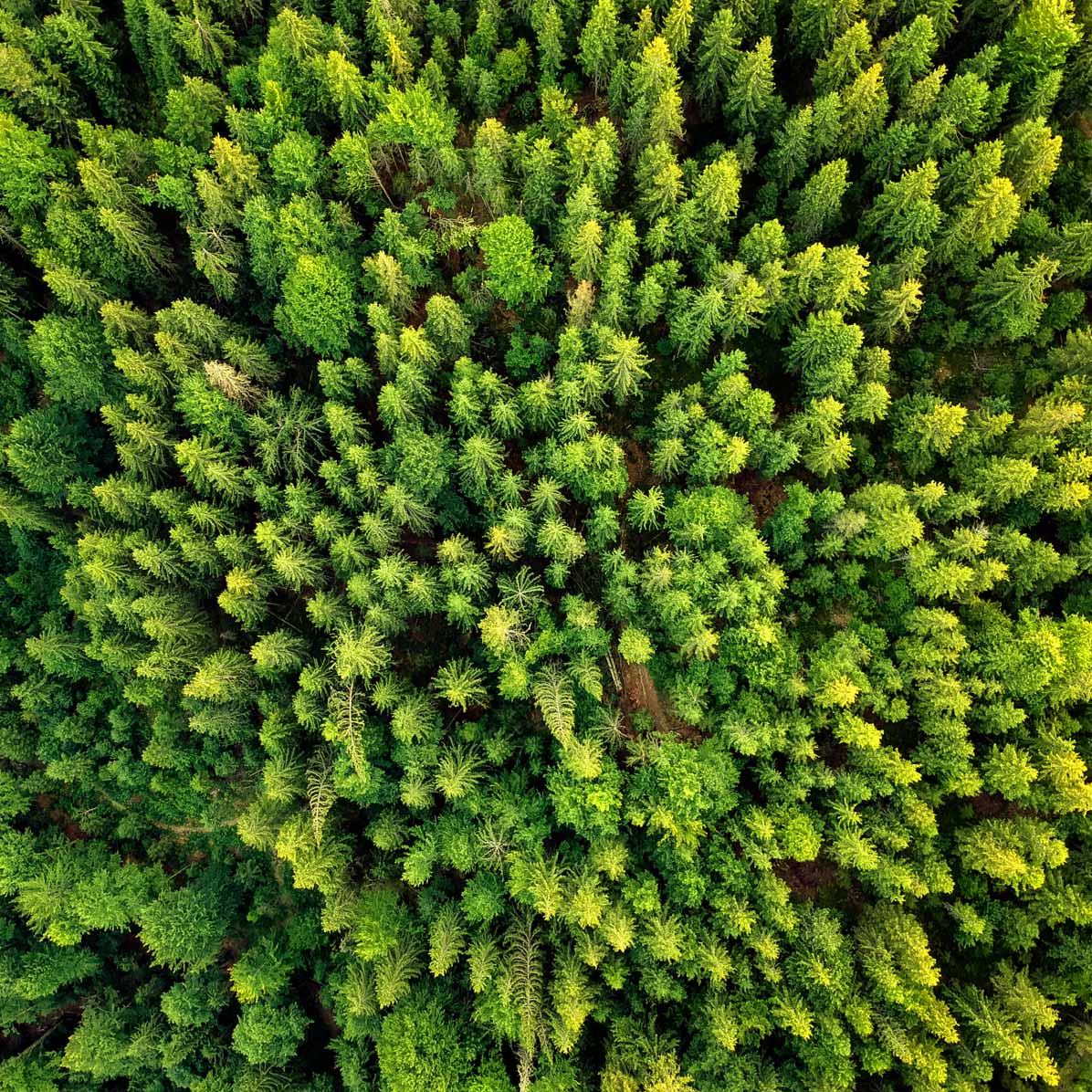 Suitable
Is our roof suitable for mounting commercial solar panels on?
Safety and building integrity are critical considerations at Path Energy. As specialists in the commercial solar industry, we understand the complexities that exist within this space, that residential solar installers are unfamiliar with. As part of our installation process, we complete thorough surveys and integrity checks to ensure that your premises' roof is suitable not only to hold the weight of the solar panels and associated mounting hardware, but also to cope with snow loading weight and uplift pressure from wind loading. We will only ever install on a roof when all reports show us that it is safe to install on.
Commercial Solar Finance
Solar Panel Grants & Funding For Businesses
Significant funding options and grants are now available from various different sources to help you install solar panels, change how your business consumes electricity, and reduce your carbon footprint.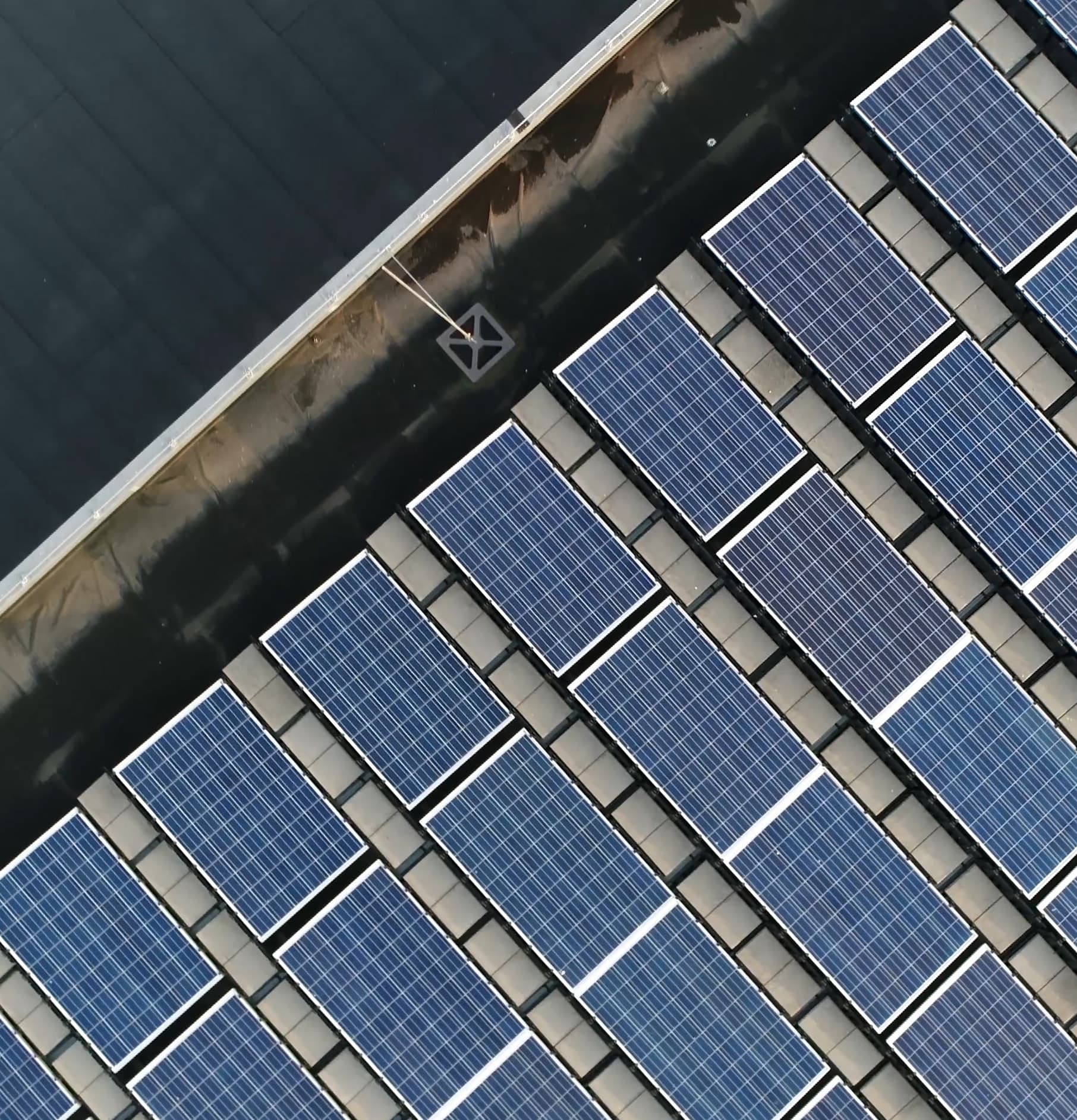 Our products:
Join the Net Zero race today
How much could your business save?
Take our quick and easy survey for a free saving calculation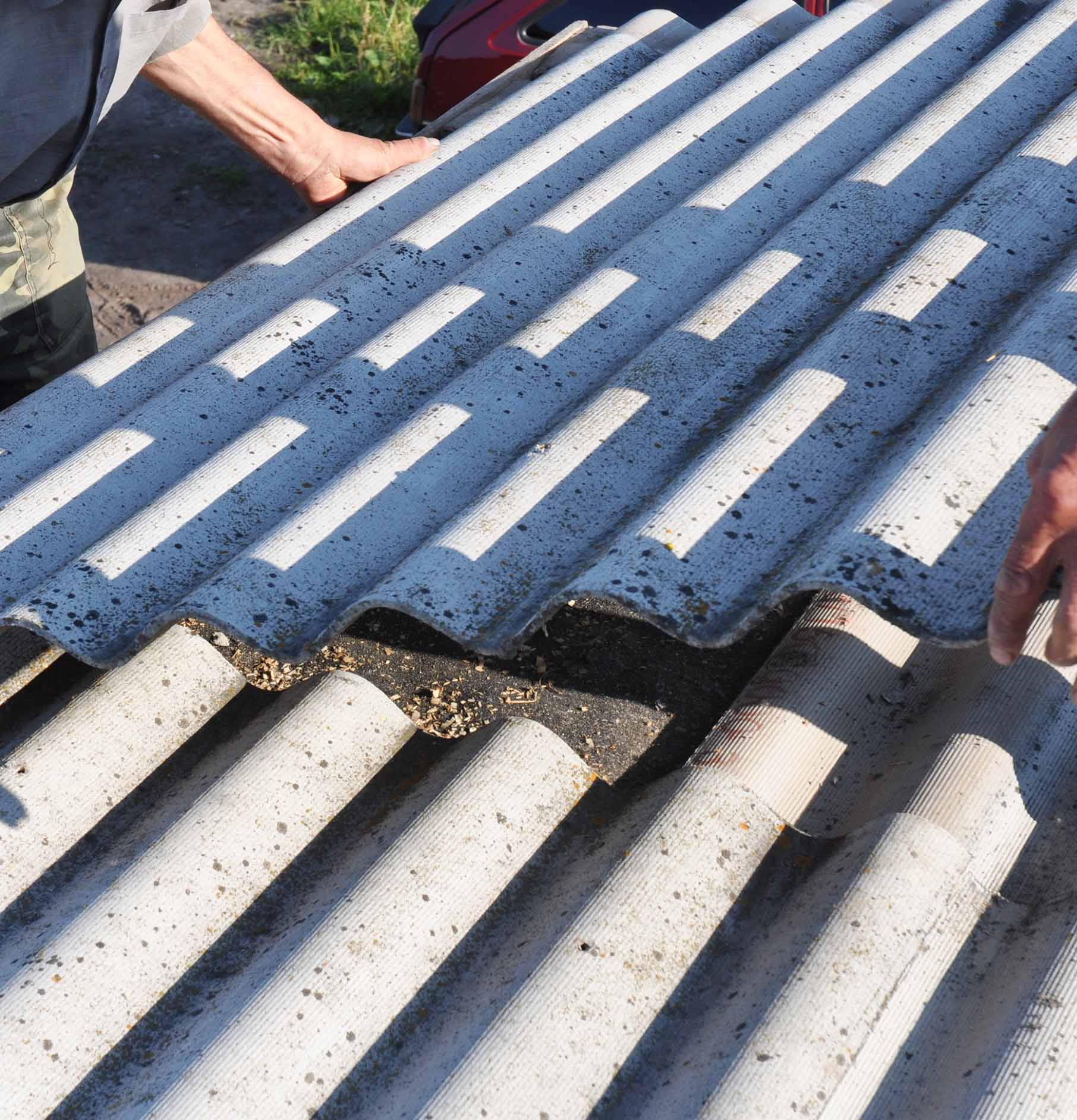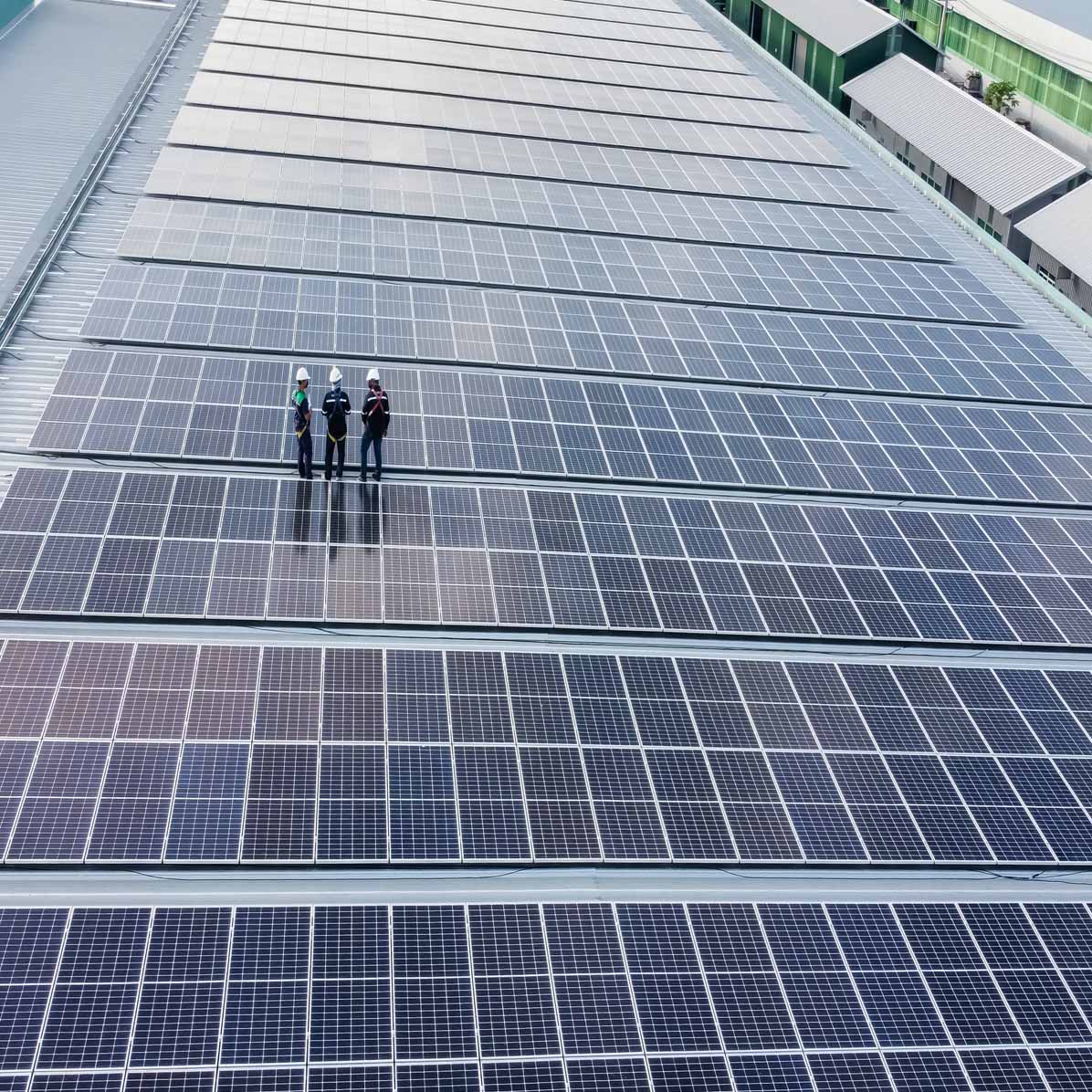 Installation
Asbestos roof solar installation
If like many UK companies, you have the burden of an asbestos roof, that doesn't mean you cannot have solar panels installed. In fact, this is a common misconception, which leaves many businesses missing out on massive energy bill savings. 
With our specialist asbestos contractors, you can have a solar mounting installed on asbestos safely and effectively. This process is more costly than a typical commercial solar installation, but is typically cheaper than re-roofing your building. Alternatively, we can work with our roofing partners to complete a re-roof or an asbestos overcladding, for safe and effective long-term solar installation.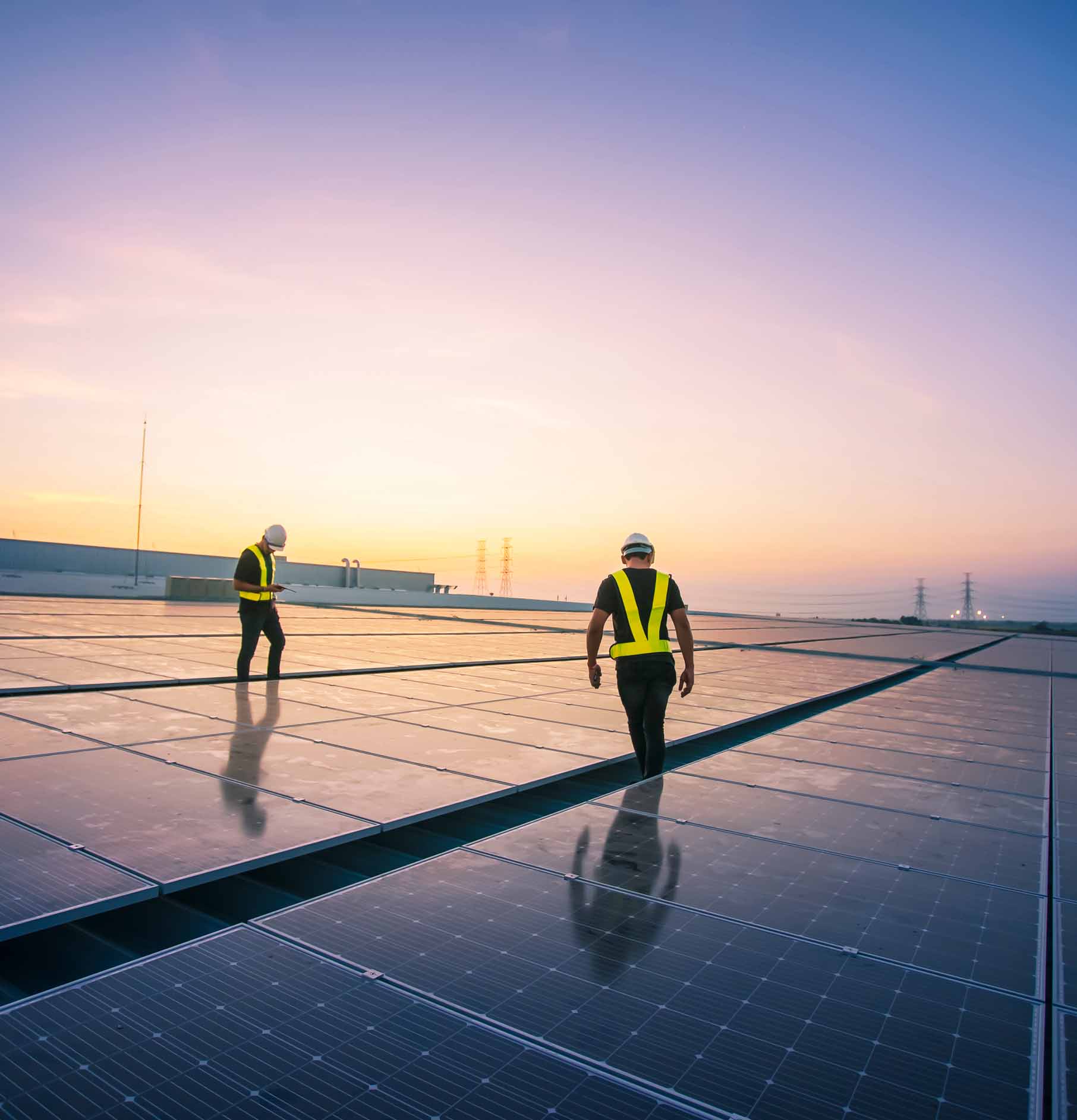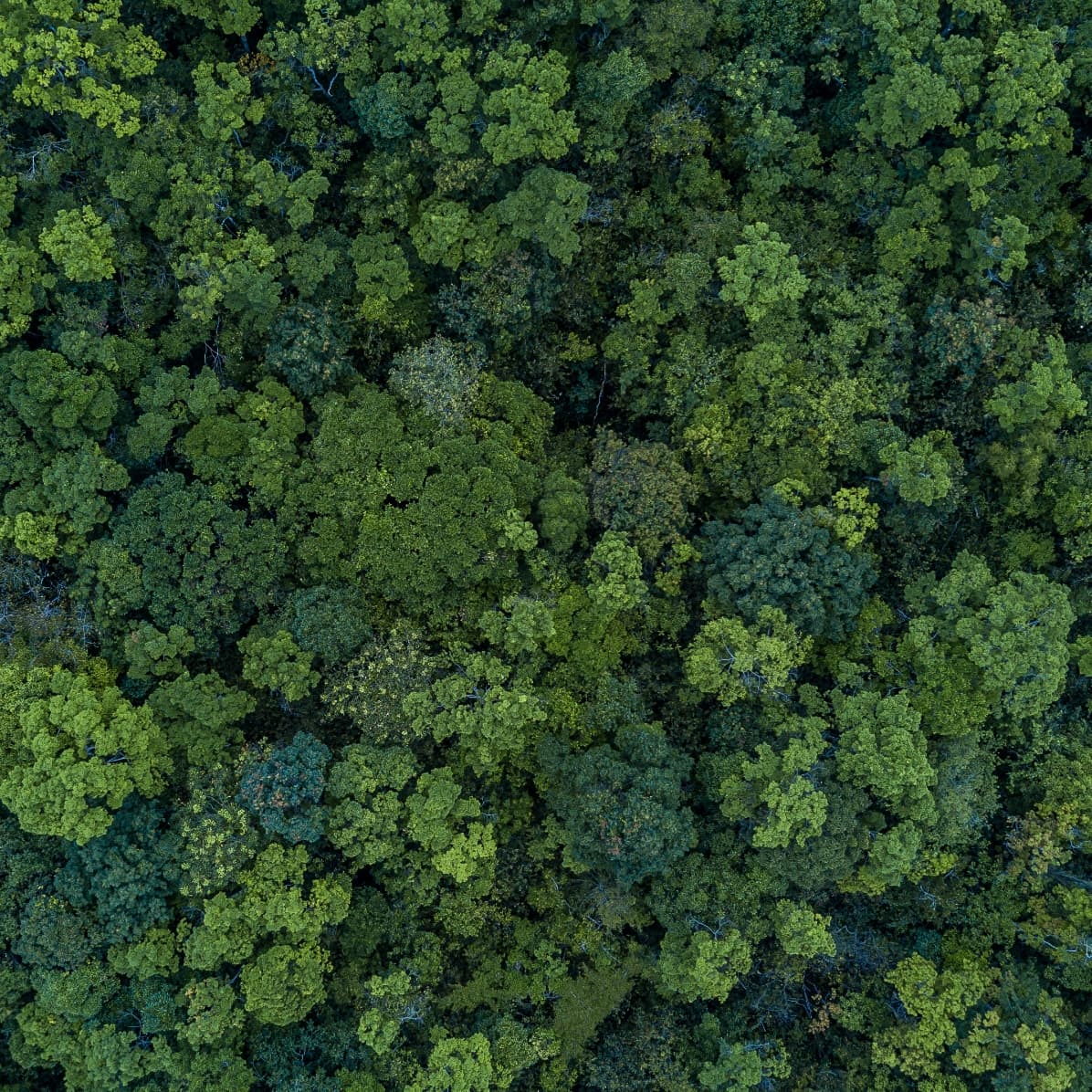 Experts
Commercial solar mounting by industry experts
Our entire team – everyone from customer services, to sales, to the engineers that install your solar mounting and panels have detailed knowledge in the solar energy sector and are experts in their respective fields, with outstanding experience. This means your business gets the full benefit of that knowledge and experience in our recommendations, our installations, and our after-sales services.
Any solar panel mounting system that we recommend will have just one purpose: To allow your solar panels to consistently generate clean, carbon-neutral energy for your business, which will drastically lower your electricity bills. All of our mounting systems are protected by industry leading product warranties, so you can be confident that your solar installation will still be generating cheap electricity long after it's paid for itself.
Ask the experts
Are you unsure whether your roof is strong enough to withstand a
solar panel roof mount
? Are you concerned that your location means that you won't get the full benefit of a solar panel installation? Are you worried that a
solar panel roof mounting kit
will compromise your building's structure?
Don't worry! We've come across these same concerns many, many times before. If you have any doubts about the effectiveness, cost or anything else to do with our commercial solar systems and their mounting then please just ask. We're not interested in upselling for the sake of it – we'd rather recommend a solution that is tailor-made for your business so you can tell others how effective solar power installations are. After all, the greener we can make the planet, the better for everyone. Put your mind at ease and speak to the team today.